Whether you're looking to get tested for HIV, start HIV prevention methods, or are HIV-positive, Esperanza is here to support you and walk you through each step towards peace of mind and control over your health. 
HIV Testing
Testing for HIV is now more accessible than ever. Do an oral swab yourself with a home test, get rapid tested by a Community Health Advocate, or schedule an appointment for more comprehensive testing. 
For free rapid or home tests, call our Community Health Advocate team at (773) 916-4436
To make an appointment, call 773-584-6200
 Available options:
Rapid tests
Home HIV test
Conventional HIV/STD/STI tests by appointment only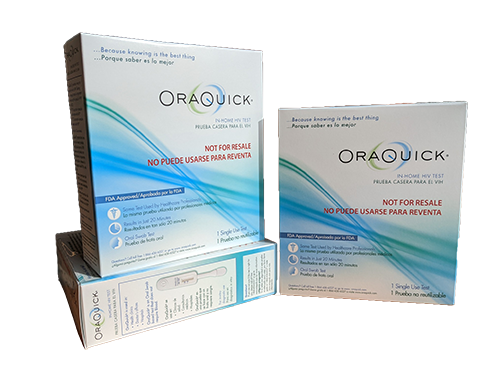 HIV Prevention
There are now multiple ways to protect yourself from HIV. Speak with a Community Health Advocate to learn what method may be right for you by calling 773-916-4436 or texting PREP to 773-207-3133. 
Available options:
Free condoms available at any Esperanza clinic
Medication:

Oral PrEP
Injectable PrEP
About PrEP:
PrEP is a once-a-day medication that prevents HIV. Here on the Southwest Side, Latinos deserve safe and effective options to stay HIV-negative. That is why medication financial assistance is available for uninsured patients. 
Visit www.projectsalsa.org to learn more about PrEP.
HIV Treatment
Today, HIV-positive patients can expect to live long and happy lives. If you've recently shown positive, or have fallen out of care, start your treatment by calling 773-696-3529. Learn more about treatment services below.
Treatment services:
Comprehensive HIV medical care
HIV case management services

Scheduling assistance
Health benefits and financial assistance counseling
Link to support and resources

HIV individual counseling
HIV support group