Running for Team Esperanza truly means running for hope!
Are you ready to participate in Esperanza's Fitness Challenge? Run your own marathon over one month!
Here's how to get started:
Download our INTERACTIVE or PRINT Chutes and Ladders Game Board 
You now have from September 15th to October 15th to complete your own marathon! For everyone mile that you run, you get to move ahead that many spaces. Pay attention to the chutes and ladders; you can advance or set yourself back!
Create your own fundraising page by clicking "Join." If you create a page, you're automatically qualified for a chance to win a pair of Hoka running shoes!
Share with your friends and family so they know you're participating in the Esperanza Fitness Challenge! Invite them to join the challenge or contribute to your fundraising page. 
Did we mention you can win some pretty cool prizes when you reach different fundraising milestones?*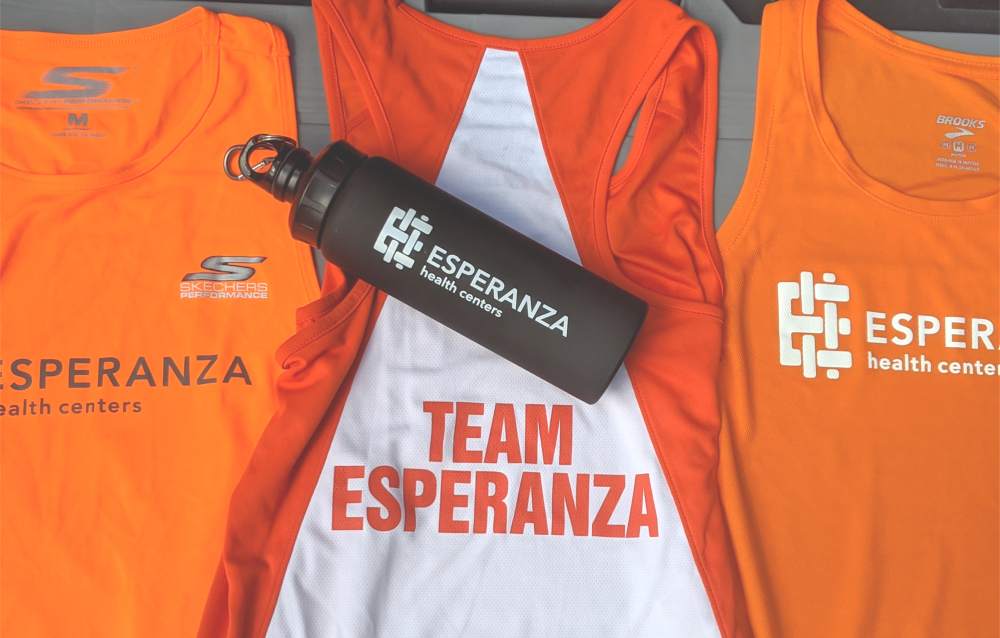 Raise $250 and receive our signature water bottle
Raise $500 for your own Team Esperanza Running Singlet
Be our top fundraiser and win your choice of running shoes from Road Runner Sports
*while supplies last
Contact abolton@esperanzachicago.org with any questions