Care for Substance Use
The objective of the Esperanza Health Centers MAR Team is to provide well rounded care to individuals seeking help for substance use.
ABOUT OUR RECOVERY MODEL
The MAR team believes in a person-centered approach where patients are encouraged to set their own goals and play an active role in their treatment. Under a harm reduction model, patients are provided with naloxone education, fentanyl testing kits, and other tools to reduce their risk of overdose or STI's. By using a wide range of therapeutic tools such as motivational interviewing, cognitive behavioral therapy, and storytelling, providers help patients begin or continue their recovery journey.
Services Provided
All services can be provided in person or via telehealth
Medical Appointments (MAR) provided to patients who are 18 years and older only.  Our team most often works with the following medications:

Suboxone (Brand) / Buprenorphine-Naloxone (Generic)
Naltrexone
Vivitrol
Sublocade

Behavioral Health Appointments
Substance Use Disorder (SUD) Counseling Sessions
Case Management
Adolescent Services
Locations and Hours
All locations: Monday-Friday from 8 a.m. to 5 p.m.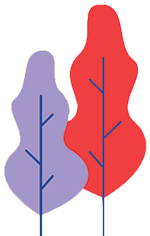 Esperanza California
2001 S California Ave.
Chicago, IL 60608
Esperanza Brighton Park
4700 S California Ave.
Chicago, IL 60632
Contact Us
There are three easy ways to make an appointment:
Text "RECOVERY" to (773) 207-3133
Call 773-640-5788, or
Contact anyone on our MAR team directly (see below) by phone, text or email: