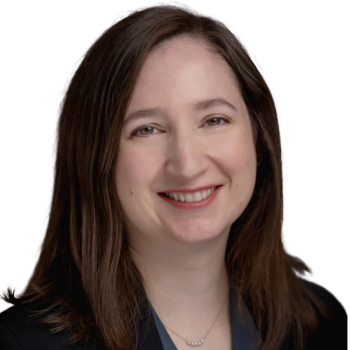 Dr. Emma Worringer is a dedicated family medicine physician with a strong commitment to community health and health equity. Prior to joining Esperanza, she gained extensive experience working at another FQHC in Chicago, where she practiced family medicine with a focus on obstetrics. Dr. Worringer also played a vital role in teaching family medicine residents and led a school-based clinic, providing care to numerous adolescent patients.
Driven by Esperanza's mission and its dedication to the community, Dr. Worringer was drawn to the organization's vision, particularly the establishment of a new family medicine residency program. She firmly believes that family medicine physicians can make a significant impact within FQHCs and is eager to contribute to the training of future physicians who will serve in settings like Esperanza.
Dr. Worringer's academic journey began at The Ohio State University, where she pursued studies in microbiology, Spanish, and public health during her undergraduate years. She continued her education at the University of Toledo, where she earned her medical degree and a Master's in Public Health (MPH) in Health Promotion and Education. Her dedication to family medicine led her to complete her residency with advanced training in obstetrics at an FQHC/Teaching Health Center in Lawrence, MA, primarily serving the Latinx community.
Passionate about caring for pregnant patients, adolescents, individuals struggling with addiction, and promoting health equity, Dr. Worringer is equally enthusiastic about educating new physicians in delivering compassionate and high-quality care. She finds great joy in building long-lasting relationships with families and providing care across all stages of life.
In her leisure time, Dr. Worringer enjoys spending quality moments with her husband and children, watching baseball, and immersing herself in the world of literature through reading.