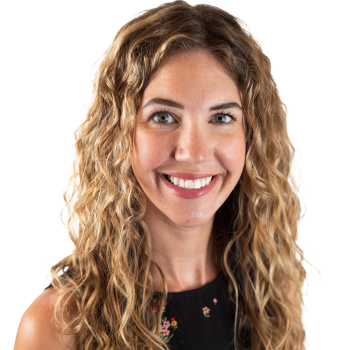 Dr. Sara Twiehaus is a compassionate obstetrician-gynecologist dedicated to serving underserved communities. Before joining Esperanza, she completed her obstetrics and gynecology training at Rush University Medical Center.
She was drawn to Esperanza by its mission-driven work, providing care to underserved populations on Chicago's southwest side. Driven by her passion for LGBTQ+ patient care and gender-affirming treatments, she found EHC to be a supportive environment for her goals.
Dr. Twiehaus graduated from Midwestern University, Chicago College of Osteopathic Medicine, and completed her OBGYN residency at Rush University Medical Center.
Her interests lie in improving healthcare for LGBTQ+ patients and offering medical and surgical solutions for complex pregnancies and gynecological issues. In her free time, she enjoys spending time with her pets, traveling, staying active, doing crafts, and perfecting her sourdough recipe. Dr. Sara Twiehaus brings both expertise and compassion to her medical practice, enriching the lives of her patients and the community she serves.